the ability to make a difference. A leader has to...

Did you know that we should hounour God? I finally...

On a Friday 14th, April 2023 He paid a call...

Talent is an exceptional natural ability, especially in a particular activity,...

These are involve learners' coming together and sharing academic ideas...

The Paralympic Games or Paralympics, is a periodic series of...

"He (Prophet Sulaiman) said, "My Lord, enable me to be thankful for...

We take this honor to thank you for the tremendous...

Theology is an academic discipline that focuses on the study...

A talent is a skill that someone has to do...

The Championship is held annually in the month of August...

O believers! When the call to prayer is made on...

There is no diet except Me, worship Me and establish...

Dear Parents Hope this finds you in good health. You...

As We open for the a new Term, Mbogo Schools...

Increases Confidence. It boosts the confidence of a child, learning...

Its celebrate every 25th June 2022. We are - MHS...

Travelling to other schools enhances cultural awareness and understanding of...

Be yourself and remember you are adored to do what...

Many of our actions are non- social, having to do...

If you are grateful, I will surely increase you in...

The Commonwealth Games Association of officially launcehed the schools' spirit...

Mbogo schools 1st Edition Table Tennis championship . It was...

Shukur is a way of remembering Allah as it's been...

No doubt COVID-19 pandemic has paralyzed the education system world...

Swimming is undoubtedly the best form of exercise for all...

Students pursuing co-curricular activities are often given preference over those...

Welcome to the MMSS Basketball Team! Sports like TT and...

MHS girls after merging winners in badminton and Table tennis....

At MSVS every student is supported to identify his/ her...

These are journeys by a group of people to a...

And eat until the white thread of dawn becomes distinct...

"If you are grateful, I would certainly give you more;...

These are journeys by a group of people to a...

The government is set to roll out the new lower...

It's a culture in Mbogo Schools that we award the...

Back to school can seem a little scary, achat cialis...

A prayer is the key of the day, May the...

We live in a fast-paced world. Technology has made our...

Say: He is the Beneficent Allah, we believe in Him...

MBOGO SCHOOLS - This year's Senior Four candidates started their final...

................ : If you are grateful, I would certainly give...

Uganda was represented by a delegation of over 500 participants...

I take this opportunity to well come back our learners...

Debating at Mbogo Schools means a discussion between two parties...

And when your Lord made it known:If you are grateful,...

"First they ignore you… Then they laugh and fight against...

Music, Dance and Drama (MDD) instills not only cultural heritage...

If you're running for office in school elections, delivering your...

A local program on Bukedde Tv and this time round...

A leader is best when people barely know he exists,...

Since our vision is and it continues to be the...

The perennial dominance for the Mbogo schools in the Table...
See what we do
OUR CURRICULUM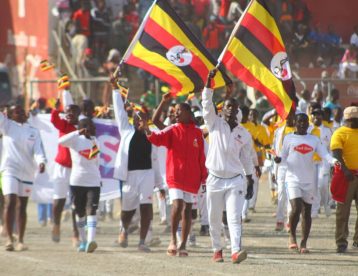 Your talent is God's gift to you. What you do with it is your gift back to God.
When we repair our relationship with Allah, He repairs everything for us.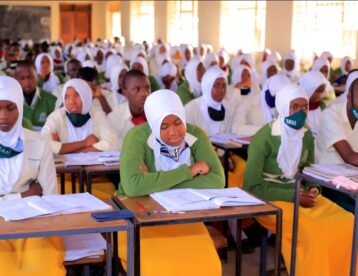 Excellence is to do a common thing in an uncommon way.
See what makes us who we are
our great pillars
General FAQs
Do you cater for all religions?
All Our institutions are Muslim founded but we also consider other religions.
What is the fees structure
The school fees for all institutions is determined by the Board of Directors. Any proposal for adjustments in fees structure should be initiated by the Accounting officer to the Financial Committee which will then be presented to the Board of Directors for approval.
Parents/ students who may not be able to raise full payment at the beginning of the term may be allowed to pay 75% as first installment.
How to get admitted
Thank you for your interest in our schools. To get admitted, pick the admission forms for any of our institutions from the School Secretariat at Mbogo High School, Kawempe Ttula.
You can as well pick the admission letter from the respective schools.
Testimonial
Mbogo High School was more than than a mere school to me. It was a place where success was assured, a place where I met different people of different cultures…

Shamsa Mahmood

A proud old girl of Mbogo High School class of 2011 to 2014. Nalinya was my house and am so grateful to the team of teachers that I passed through…

Nabirye Tracy

Operations Manager, Shukran Habib Consultants Ltd

I am proud to tell others that I went to a school that strengthened my leadership qualities through many clubs and activities. I have been given the opportunity to prove…

Shazma Farid

Administrative Assistant, Darley Investments

Thank you Lord for Mbogo High School. It is from this school that I got nurtured into the real world aspects.

Namuwaya Hajarah

Lecturer, MUBS